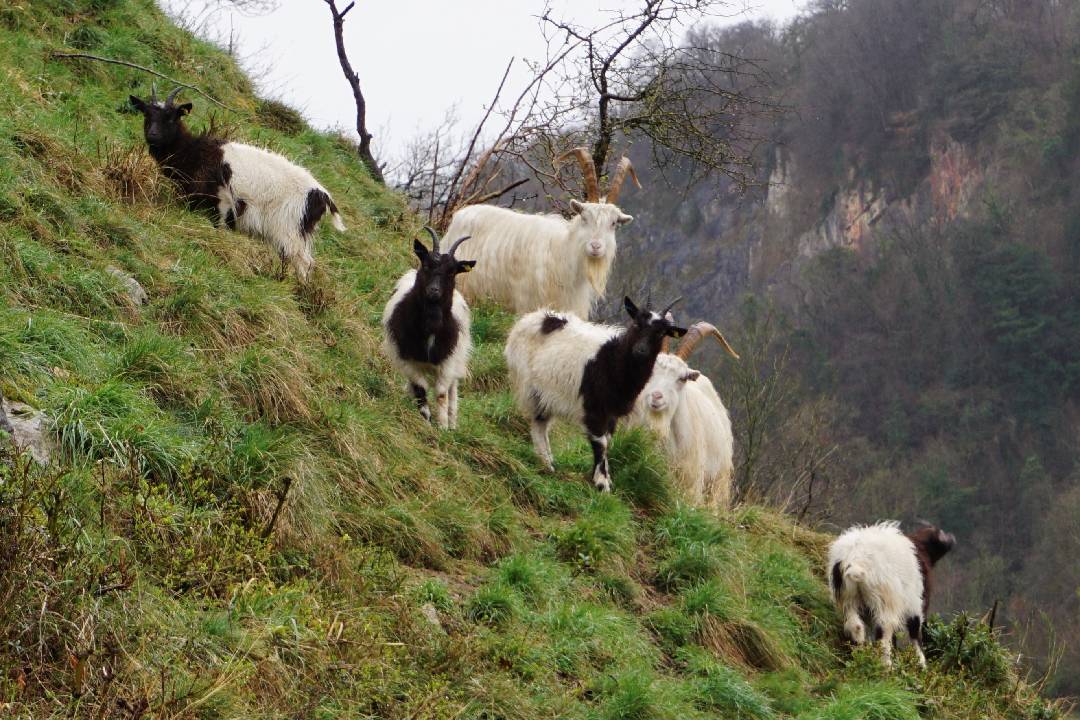 You will need Adobe Acrobat Reader to open the files.
Make a Gully goat diorama
May is here and spring in full swing! Peregrine falcons can be seen soaring through the Avon Gorge where they nest at this time every year. This speedy hunter can reach top speeds of 200mph!
On the Downs and in the Avon Gorge an array of butterflies can be seen drinking the nectar of wildflowers, including the aptly-named orange tip (the males have orange tips on their wings) and green-veined white. Some of these butterflies can be found in the Gully, a valley in the Avon Gorge. The Gully is home to many rare and interesting plants including the Bristol onion and the Bristol rock-cress – they only grow in the Avon Gorge and nowhere else in the rest of the UK! It is in the Gully where you will find our herd of goats hard at work nibbling away at the invasive trees, bramble and ivy to allow the smaller rare plants to grow. Learn more about these hairy conservationists and make your own diorama – a 3D scene of the Gully, complete with goats, in this month's activity sheet!
You will need
● a piece of white card (or paper)
● a cardboard cereal box
● glue (liquid PVA glue is best) and spreader
● a pencil
● felt tips
● scissors
● masking tape and/or clear sticky tape
● cotton wool, white wool or fluffy material
● brown wool or fluffy material
● collage materials especially blue, green, grey and pink:
tissue paper, bits of scrap cloth/felt, sweet wrappers, etc.
● spare cardboard box
● a needle or sharp pencil and thread
● blue-tac
Step-by-step guide
There are many stages to make this fantastic Gully goat diorama (3D scene of the Gully). Download this month's activity sheet to find out what to do!
Photograph © Derek Caterall