Spring and summer sessions
School Sessions on the Downs
During spring and summer, the meadow areas are growing tall and are alive with wild flowers, chicks are preparing to fledge, and the whole environment is buzzing with invertebrates.
Your class might find themselves searching for minibeasts, on a wild flower treasure hunt or finding out what plants need to grow in our 'hairy conservationists' session. They might test their sleuthing skills on our mammal detectives trail, or discover fascinating facts about trees on our tree trail. They can also learn about our fabulous peregrine falcons, explore butterfly lifecycles or use all of their senses to discover the extraordinarily diverse wildlife of the Gorge and Downs.
National Curriculum links
Our sessions have the following curriculum links: KS1 & KS2: Working scientifically; Living things and their habitats; Plants; Animals, including humans. The sessions outlined can be adapted to your requirements.
Hungry caterpillars and beautiful butterflies – lifecycles!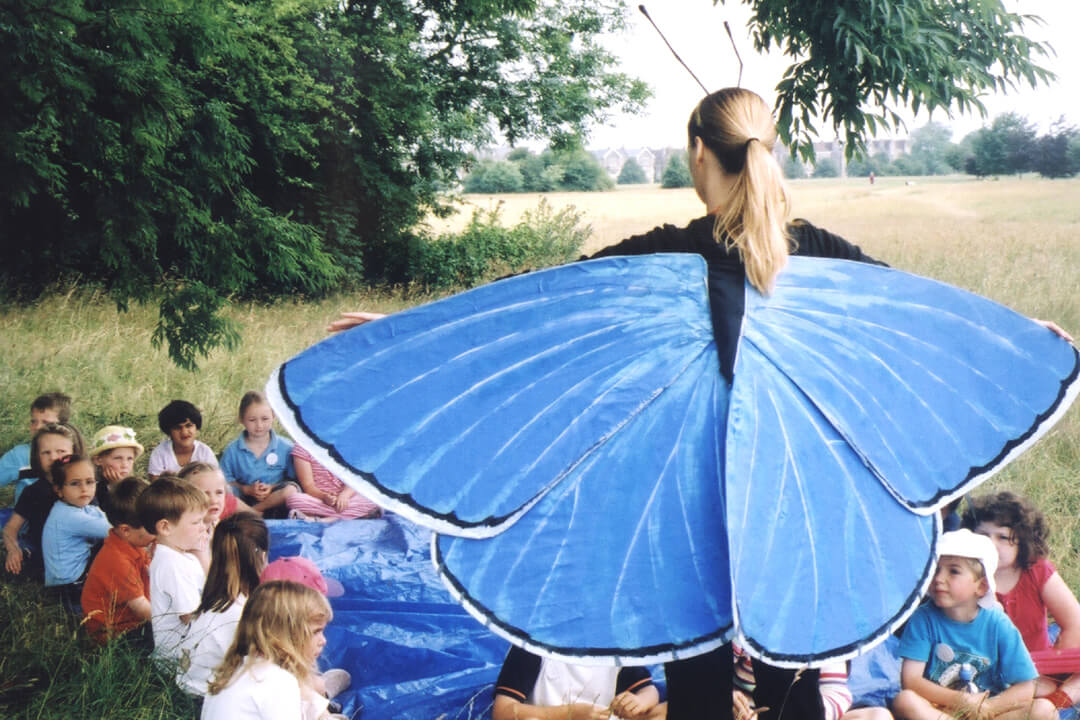 First there was an egg!
The concept of life cycles and how insects use their senses, colour and camouflage to survive are explored through a focus of caterpillars and butterflies. Start the day following a fun trail to find out what a caterpillar really needs before turning into a butterfly. Discover the 'common blue' – what does it use to taste and smell? Enjoy a lively butterfly feeding game and learn about symmetry in the natural world.
Years EYFS / KS1
Half day/Full day
Which bird sings 'teacher, teacher'?
Use your senses to discover the Downs! Make smelly plant cocktails, search for squishy, smooth and tickly treasures, listen for the sounds of the Downs and find out what the world would look like if you were a minibeast! Discover the Downs enables children to develop their knowledge and understanding of the natural world in a creative and stimulating way.
Suitable for: EYFS and KS1
Half day/full day
Healthy habitats – habitats exploration!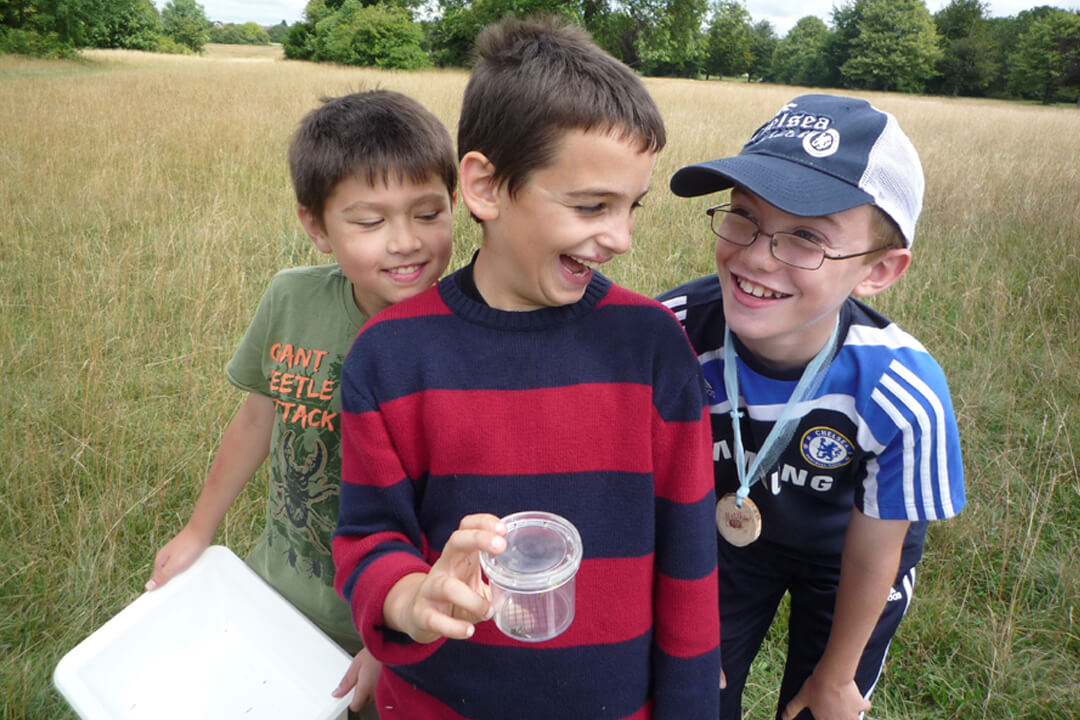 The Downs is many habitats in one and home to so many plants and animals!
Come on a big bug hunt to discover what amazing creatures live in our exciting variety of habitats. Armed with dipping nets, bug pots, id charts and magnifying glasses, discover which mini beasts live in the pond and/or woodland! Become part of freshwater or woodland food webs to find out where all our species of plant and animal species find their food.
Suitable for: Years 3 – 6
Half day / Full day
Whose poo is this?
Test your nature detecting skills as you come across nibbled seeds, funny footprints and a variety of poo! Which mammals have left their clues behind? Play some fun games to find out which senses UK mammals use and see which team can keep their mammal alive during the 'night-time'.
Suitable for: Years 1 – 6
Half day / Full day
Fabulous peregrine falcons and food chains
How quickly do peregrine chicks grow?
Discover how the fastest animal on the planet lives and breeds, and how it's adapted to be a super successful predator. Children gain first-hand experience of the food chain as they fly for their lives in our 'Peregrine-pigeon' game! Our resident peregrines may even put in an appearance!
Suitable for: KS2
Half day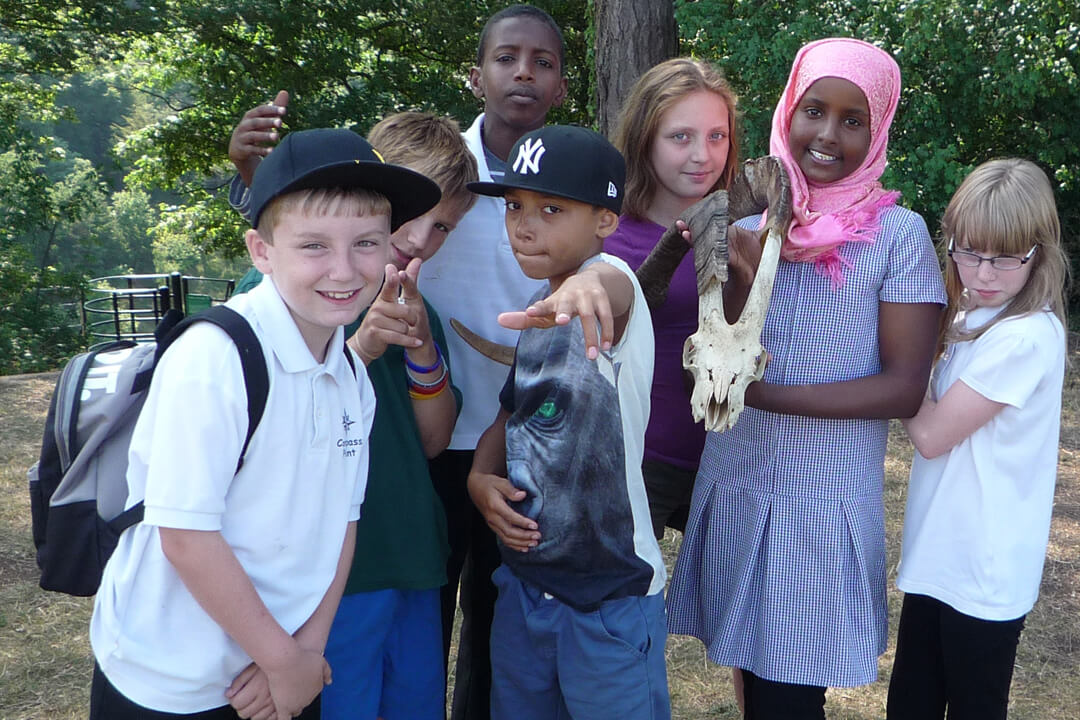 How can goats help the Bristol onion?
Explore what plants need in order to survive. Through storytelling and role play, learn how our famous goats are helping to save rare plants in the Avon Gorge. Children will be given the chance to become trainee goat checkers and, using binoculars, report back to the group on the health and happiness of these hairy conservationists. The session will include simple food chains. Older children can explore how the goats are adapted to this habitat and observe how environmental change can spell disaster for some living things.
Suitable for: KS1 and KS2
Half day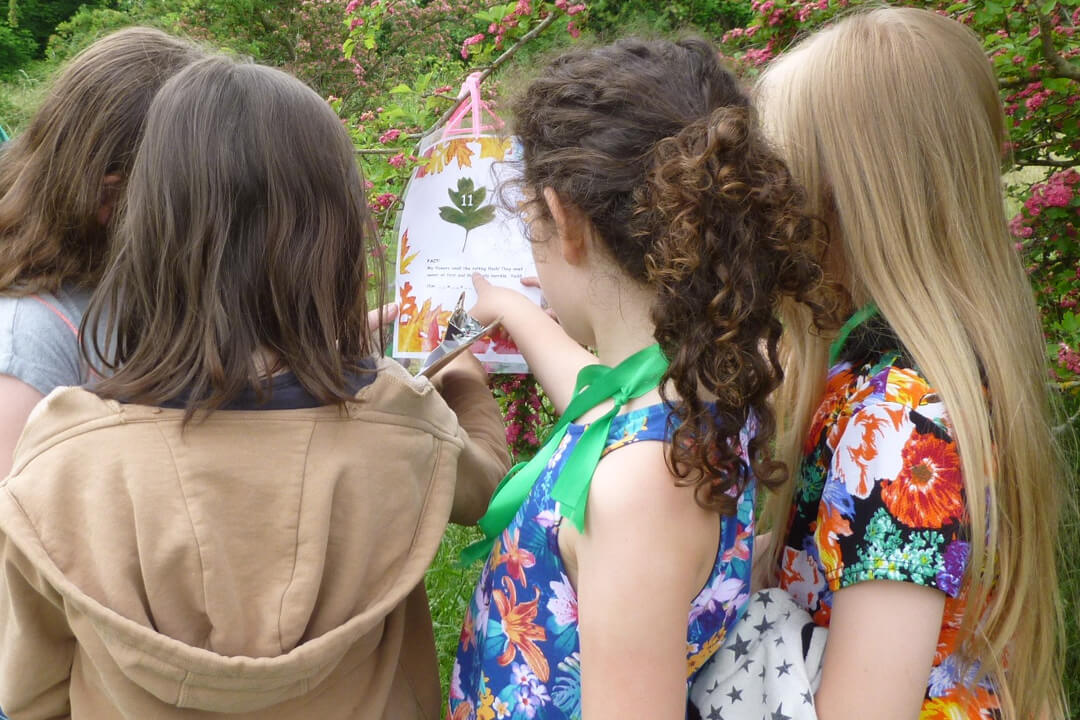 What's this tree?
Find out fascinating facts and fabulous folklore and discover how important our trees are to people and wildlife on the Downs as we follow our Tree Trail. We'll play a game to become part of a 'living tree' and get creative as we 'interview' one! Then with our creative juices working we'll conjure up a poem or a story together using the natural world around us.
Suitable for: Years 1 – 6
Half day / Full day
Miniature World – minibeast day!
The importance of mini beasts to nature and our world…
and how we can help them to thrive are the focus of this day. Follow a game of chance trail and understand the vital role mini beasts play in our world through the clues you find on your way. Learn about their importance as pollinators, decomposers and as part of the food chain. Delve into the deep as we pond dip to discover what lives in the freshwater habitat or, armed with bug viewers and magnifiers, go on a big minibeast hunt in the woods.
Suitable for: Years 1, 2 & 3
Half day / Full day
Wild flower treasure hunt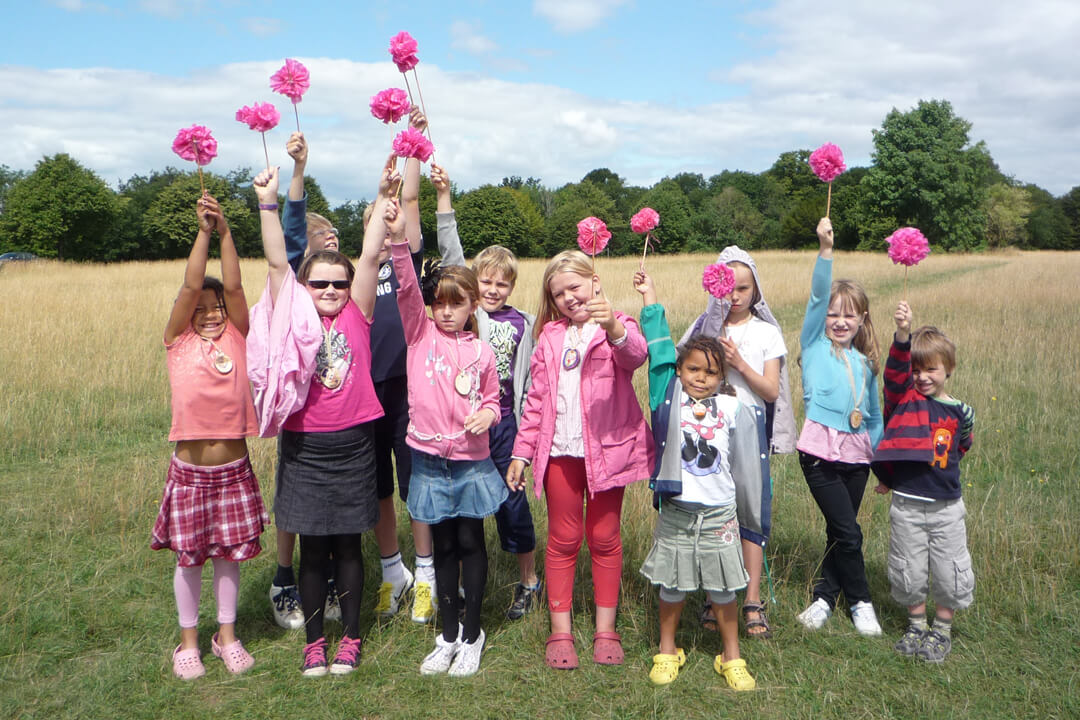 Colourful flowers
Hunt for clues on the trail to find the map hidden inside the treasure chest – will you find the long-lost Bristol onion?? What are the different parts of a plant called, how do they spread their seeds and what do they need to grow? Become a pollinator and collect your nectar and pollen in a lively game. Focus on colour and plant a seed – there's so much to find out about our wonderful wildflowers!'
Suitable for: Years 1 – 6
Half day / Full day
For further information and to book a session, contact us at:
Anna Stevens
Avon Gorge and Downs Biodiversity Engagement and Learning Manager
E: avongorgewildlife@bzsociety.org.uk
Conservation Education Centre, Bristol Zoo Gardens,
Clifton, Bristol, BS8 3HA
T: 0117 903 0609
Health & Safety Considerations
We carry out risk assessments for all sessions that we run.
We are trained first aiders.
All photographs © Avon Gorge & Downs Wildlife Project.