School Sessions on the Downs
During the autumn term, the changing sights and sounds of the Downs provide an inspirational outdoor classroom. The Downs become a patchwork of reds, golds and browns as leaves turn and berries ripen on the trees.
Your group might find themselves hunting for clues as mammal detectives or discovering amazing facts about trees on our tree trail. They could become trainee goat checkers on a 'hairy conservationist' session, or they might join us to explore the season, making autumnal art and finding out about the different strategies that animals use to survive the winter. They might also join us to find out about migration, making mapsticks to record their journey across the stunning landscape of the Gorge and Downs.
National Curriculum links
Our sessions have the following curriculum links: KS1 & KS2: Working scientifically; Living things and their habitats; Plants; Animals, including humans. The sessions outlined can be adapted to your requirements.
Why do leaves change colour?
Find out how nature prepares for winter as we get arty on the Downs! Using seeds, leaves and berries we'll create some colourful autumn art and learn about seasonal changes through exciting games and activities. Children will also explore the different strategies that animals use to survive the winter.
Additional NC links: Art and design
Suitable for: KS1 and KS2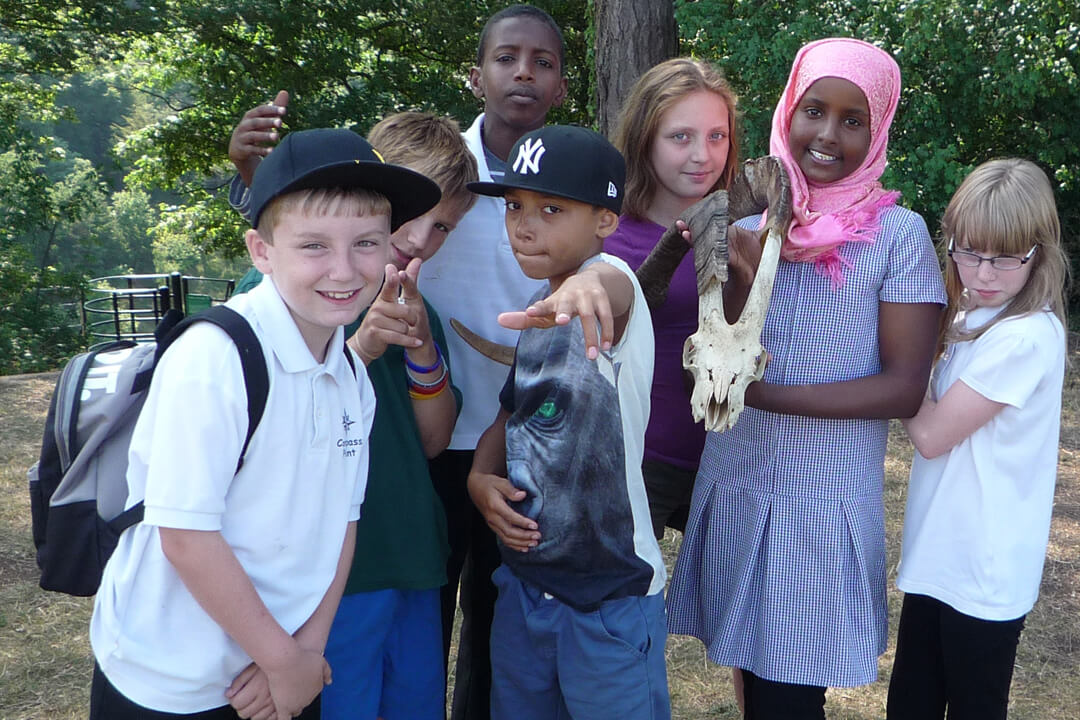 How can goats help the Bristol onion?
Explore what plants need in order to survive. Through storytelling and role play, learn how our famous goats are helping to save rare plants in the Avon Gorge. Children will be given the chance to become trainee goat checkers and, using binoculars, report back to the group on the health and happiness of these hairy conservationists. The session will include simple food chains. Older children can explore how the goats are adapted to this habitat and observe how environmental change can spell disaster for some living things.
Suitable for: KS1 and KS2
Whose poo is this?
Children test their nature detective skills as they follow a trail of nibble marks on seeds, strange footprints, nests and even different poo. Can they work out and name which mammals were here by following the clues they leave behind?
Suitable for: KS1 and KS2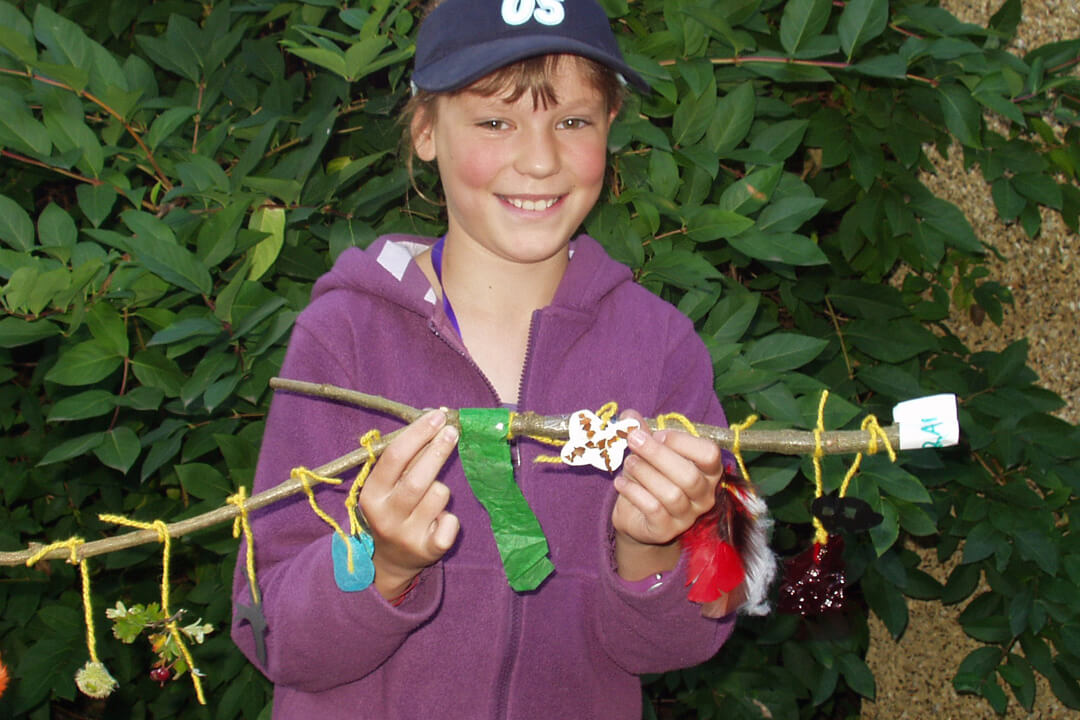 Where have all the swifts gone?
Learn how animals travel according to the seasons. Find out why animals migrate by exploring what they need to survive. Discover how other cultures represent their journeys as each child makes a mapstick to record their adventure on the Downs.
Additional NC links: Geography – Geographical skills and field work
Suitable for: KS1 and KS2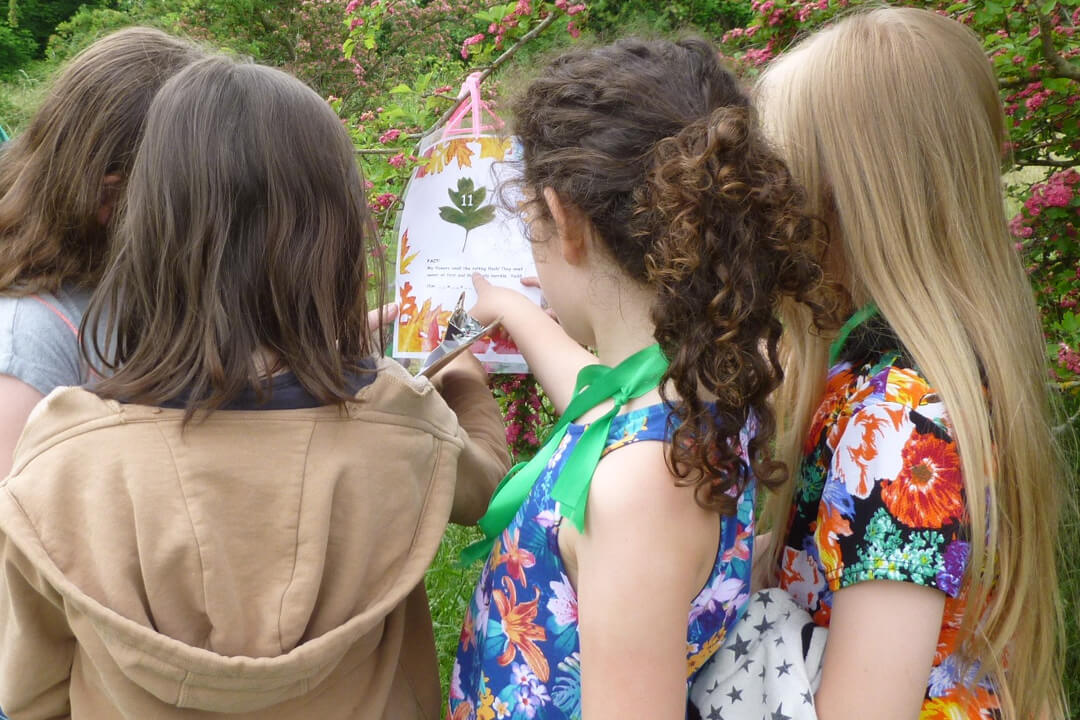 What's this tree called?
Learn to identify and name trees by their leaves. Discover fascinating facts about the importance of trees to both humans and wildlife. Through our 'build-a-tree' role play, everyone in your class will have fun learning about the functions of different parts of a tree.
Suitable for: KS1 and KS2
For Years 3 and above, this session also includes our Tree Tribes session…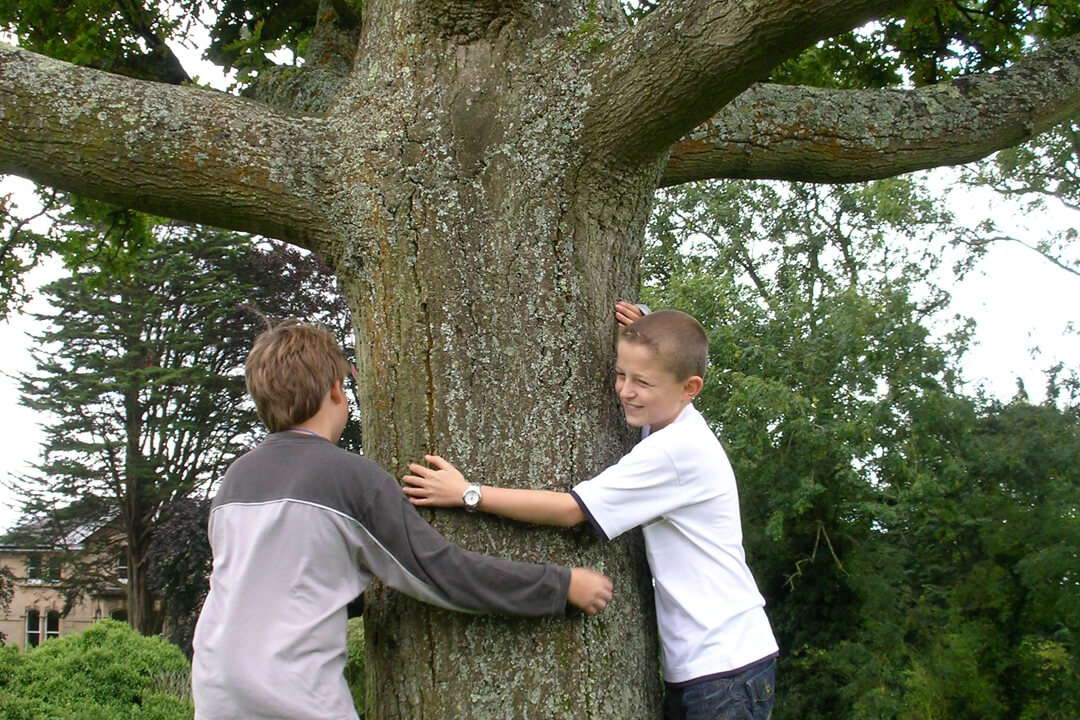 Discover intriguing tales and fascinating folklore as your children become part of their very own tree tribe. Each tribe researches a different tree species and shares their discoveries through plays, raps, poetry or song.
NC links: English – Spoken language
Suitable for: KS2
For further information and to book a session, contact us at:
Mandy Leivers
Avon Gorge and Downs Biodiversity Education Manager
E: mleivers@bristolzoo.org.uk
Learning Department, Bristol Zoo Gardens,
Clifton, Bristol, BS8 3HA
T: 0117 903 0609 / 0117 4285460
Health & Safety Considerations
We carry out risk assessments for all sessions that we run.
We are trained first aiders.
There are two toilet blocks on the Downs (at Seawalls and at the Water Tower).
All photographs © Avon Gorge & Downs Wildlife Project.